By
Tomas
, 8 years and 8 months ago
Understanding the Fall of Enron as Social Dilemma Accumulation: Automated Text Analysis, Cognitive Mapping and Game Theory.
ICS, Groningen University, Fall 2009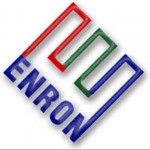 From the 1980s on Enron evolved from an old‐style pipeline company to an innovative, 'hard‐ball' energy trader and US‐market leader. Despite its initial success Enron was forced to file for bankruptcy in December 2001. When the dust was gone Enron suddenly proved to be the opposite of pretty much all it ever claimed to be: towards stock‐holders it pretended to be in great shape while many of its project where failing, its books where dramatically cooked, the vice‐chairman Cliff Baxter committed suicide and executives has transferred tens‐ofmillions of dollars to their own bank accounts (McLean & Elkind, 2003). The fall of Enron became the exemplar of the 1990 USA 'stock marked systems failure' (Coffee J. C., 2004). Although many explanations for this have been given, this paper observes important uncovered ground in the available scientific accounts for this dramatic chain of events. It suggests that Enron was plagued by 'dilemma accumulation': the observation that Enron its 'low trust' culture might have been as such that social dilemmas were 'solved' in an lower rate than they were produced.. In addition: it explores the possibility of using automated text analysis and cognitive mapping techniques to gain further understanding of the internal conditions that – among others ‐ let to Enron its breakdown.
In part one a short overview of 'what happened at Enron' will be provided. In the sideline scientific accounts provided thus far will be shortly touched upon. At the end of part one it will be shown that a plausible hypothesis – namely 'social dilemma accumulation' ‐ has been overlooked in these accounts. The second part will be used to broadly explore the methodological possibility of testing this hypothesis (and further scrutinizing what happened at Enron) with automated text analysis and cognitive mapping of game theoretical dilemma situations. A possible workflow for such a project is described and expected problems will be elaborated upon.
Full Reading
Automated Text Analysis, Cognitive Mapping and Game Theory (PDF).